PICK 2 OPTIONS WHEN YOU PURCHASE A 2019 MOOMBA!

---
CALL (385) 202-5654 FOR PRICING!
---
PRICES TOO LOW TO PUBLISH!
CALL FOR OUR LOWEST PRICE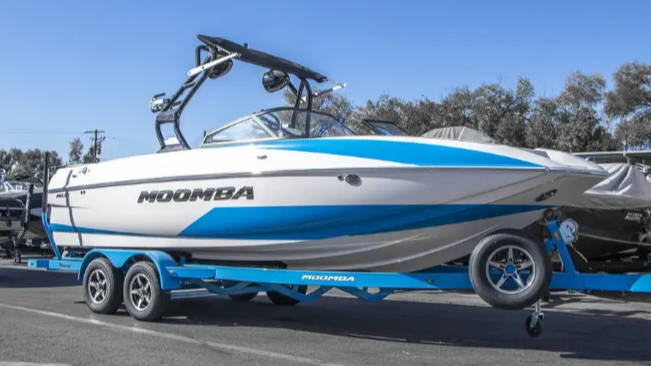 With a deep, proven hull that serves up massive wakes and tight point and shoot handling, there's nothing missing when you go Mojo™. Well equipped with Autowake, Autoflow Surf, Rev-10 tower speakers and sub, 3000 lbs of ballast and much more!
CALL FOR OUR LOWEST PRICE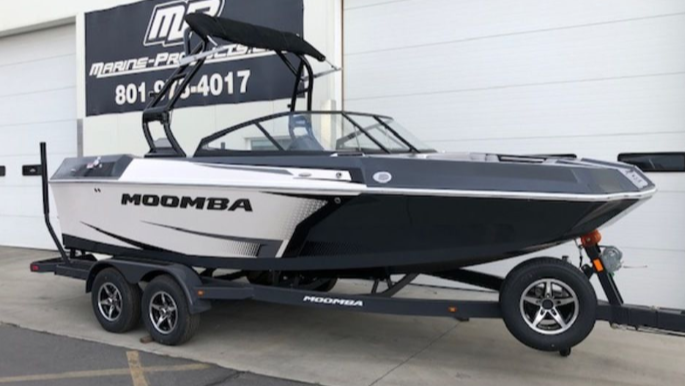 Helix knows how to work and play hard. Its deep hull provides more storage than any other boat in its class. Combined with up to 2,100 lbs of ballast and its Flow 2.0, the Helix delivers massive surf waves and crisp wakeboarding wakes for riders of all levels.
---
CALL FOR OUR LOWEST PRICE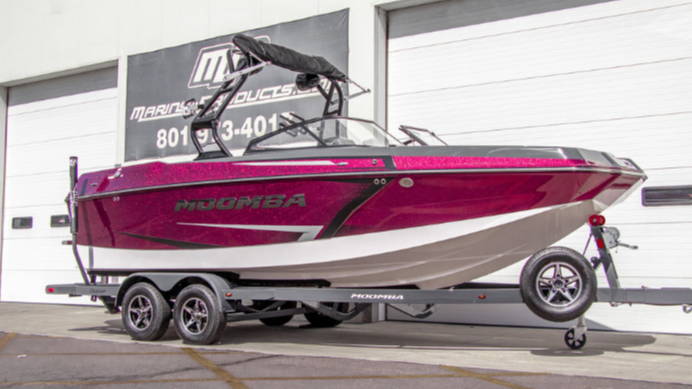 The state of the line 2019 Moomba Max is a one of a kind performance boat that allows you to take big to the next level. This specific Moomba Max has a Raspberry Exterior with a Light Grey Interior that has all-new premium textured vinyls and Grey flooring.
---
CALL FOR OUR LOWEST PRICE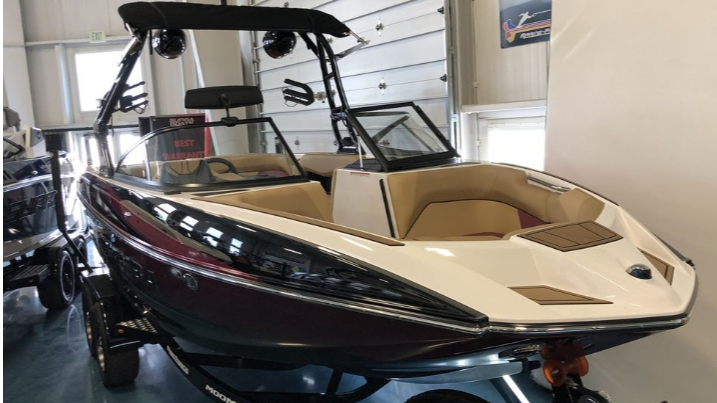 The Mojo hull is designed to handle tons of ballast, and with a chiseled design for precise ride and handling it's ready for every big session. Add the Flow 2.0 Surf System for clean crisp waves and take your surfing to new levels.
---
CALL FOR OUR LOWEST PRICE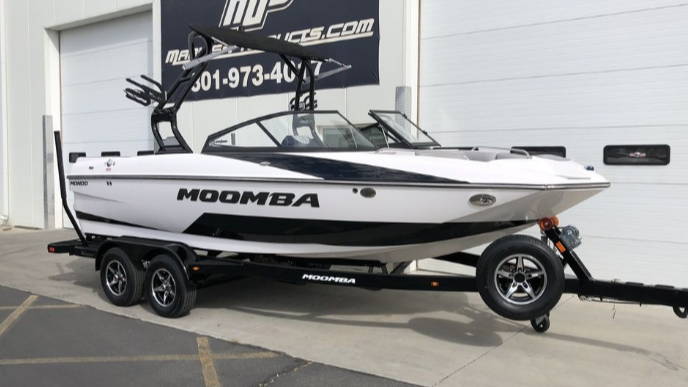 The Mondo is the smallest boat in the Moomba family but don't underestimate its capabilities! Shorter length and narrower beam means it takes less displacement to put this boat in the water and pump out wakes and waves.
---