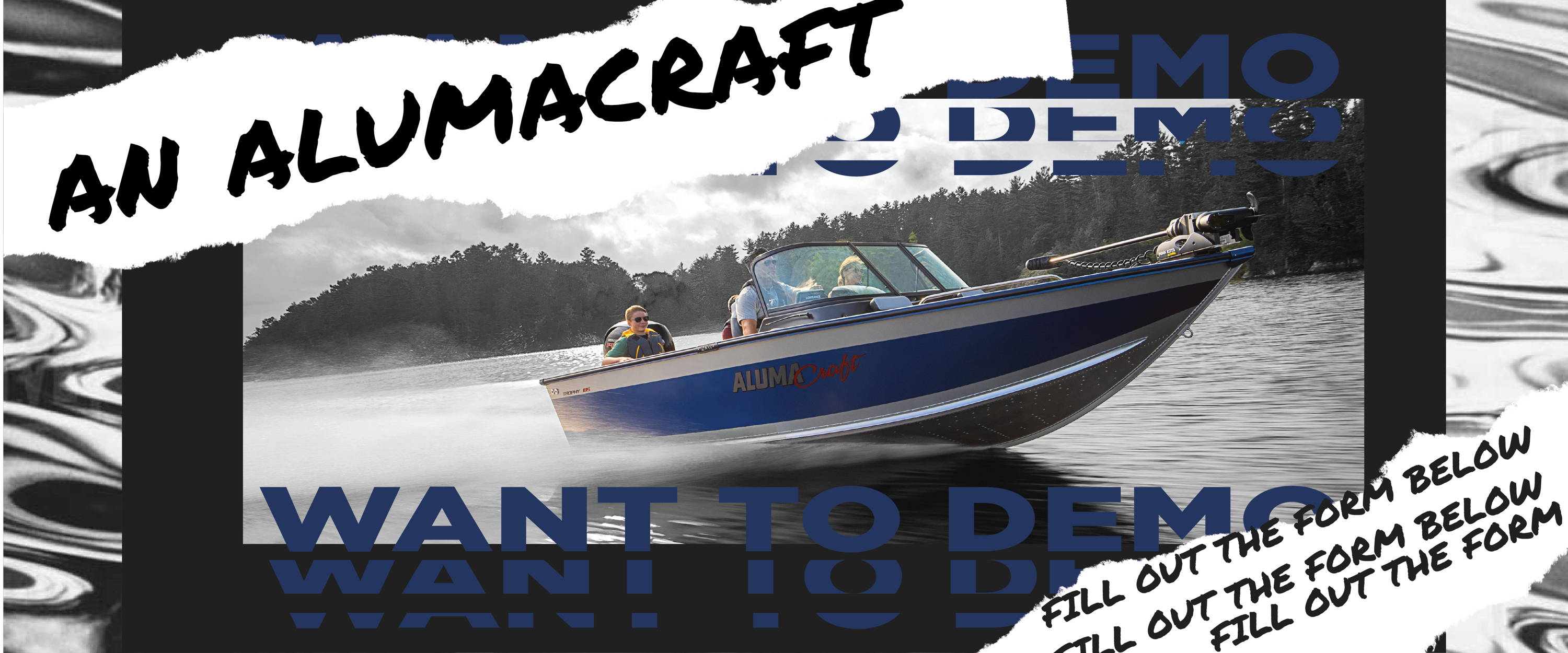 WANT TO DEMO AN ALUMACRAFT?!
Tight lines. That's the thrill. And that's one reason we are out here. Sometimes it's just about time spent with family and friends. Other days it's for the peace and quiet. No matter how you fish, or where you fish, Alumacraft is with you.
Want to experience this?
Fill out the form below!